Lucky Grizz is Coming Home to Vancouver for Asian Heritage Month on May 28th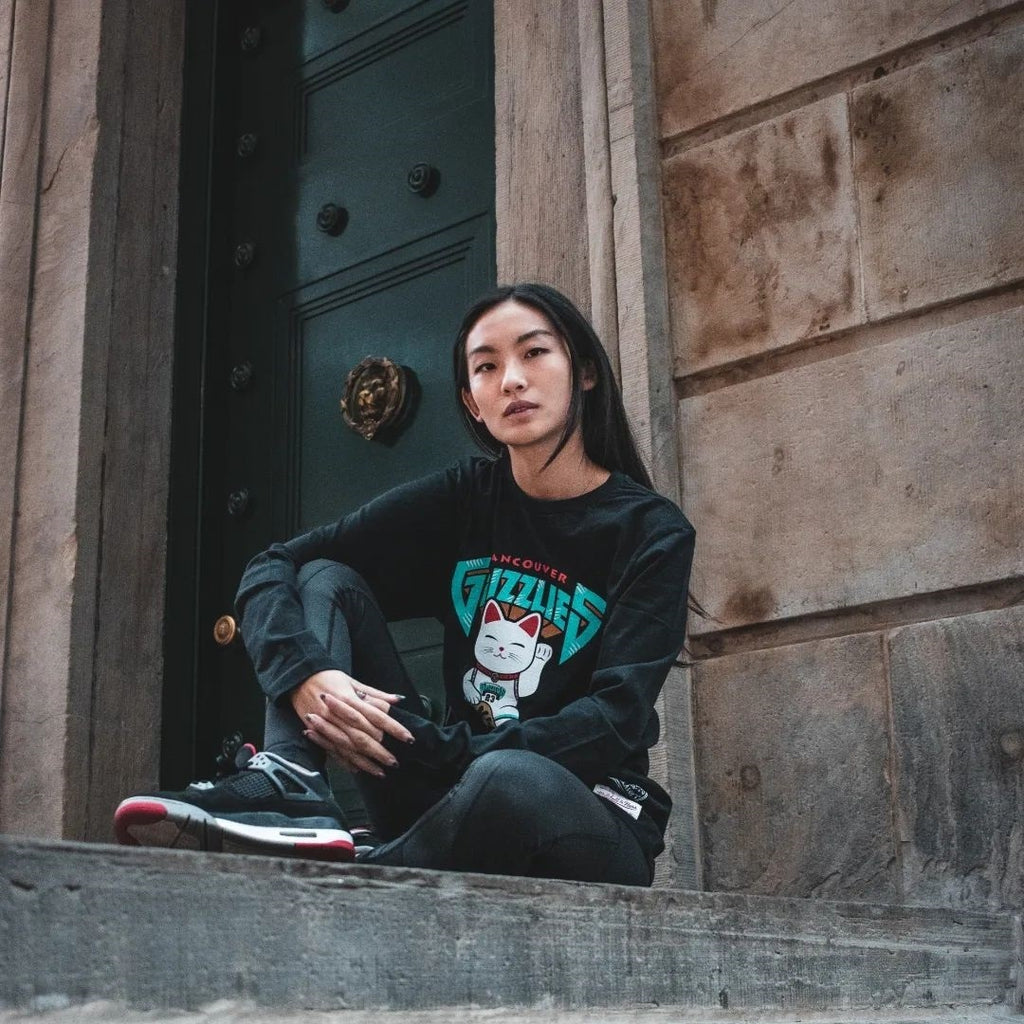 Lucky Grizz is coming to Vancouver! Foo Hung Curios will be doing a limited release of Vancouver Grizzlies Lucky Cat theme capsule collection. Join us for the special Asian Heritage Month celebration in Chinatown on May 28th from 10 am to 1 pm! 
Former Juno Awards judge DJ Nina Mendoza will also be performing at Foo Hung Curios, spinning classic hip-hop, disco, and RnB tunes from the 1970s to 2000s. Jessica Lui of Slothee Coffee has also created a custom Lucky Cat latte art design and will be selling pour-over coffee to keep you energized to explore Chinatown.
Customers will also be eligible to enter two lucky draws. The first is $100 worth of Chinatown restaurant gift cards. A big thank you to Chinatown BBQ and Pizza Coming Soon for being prize sponsors for our special Chinatown Lucky Draw! The second will be a matte lucky cat figurine to usher in a bright and happy summer!
Proceeds of Lucky Grizz will go towards the Chinatown Storytelling Centre, the first permanent exhibit space dedicated to sharing stories of the Chinese Canadian journey and the living heritage of Vancouver's beloved Chinatown.
THE LUCKY GRIZZ CAPSULE COLLECTION IS AVAILABLE IN
Black crewneck sweater* ($105)
Black long-sleeve shirt ($65)
Teal T-shirt ($50)
Black T-shirt ($50)
Background
In partnership with CCYAA and Mitchell and Ness, this limited-edition capsule collection celebrates the historic synergy between the Asian Canadian community and basketball.
Designed by Toronto graphic artist Ryan Wayne this year's illustration incorporates the iconic maneki-neko (招き猫, 'beckoning cat') aka lucky cat (jīnmāo). Believed to bring good luck to the owner, this figurine is found throughout Asia and in Chinatown storefronts globally.
It exemplifies the cultural sharing that happens between Asian communities, not unlike the power of sports in bringing people together and bridging understanding.